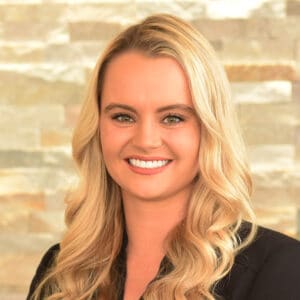 Dr. Nicole Swanson, D.M.D.
Dr. Nicole C. Swanson grew up in this beautiful, beach town of Sarasota, FL, setting her sights on becoming a dentist at the early age of seven years old.
Starting early, She pushed herself through college classes at Venice High School with advanced placement, earning a distinguished seat in the University of Florida's undergraduate class of 2015, as well as the University of Florida's College of Dentistry Class of 2019. Continuing her love for the Florida Gators, she was accepted into the University of Florida's Advanced Education in General Dentistry Residency, where she spent one year furthering her surgical, restorative, and cosmetic training in the field of dentistry.
Sarasota Dentistry is proud to welcome Dr. Swanson, a triple Gator, to the team. Her passion for dentistry and high quality patient care make her the perfect fit. Patients can feel confident with Dr. Swanson's skills since University of Florida dental school and dental residency are ranked as one of the top programs in the nation. Dr. Michael is excited to work along side such a qualified dentist. He looks forward to learning and growing together as team… bringing all of our patients the next generation of exceptional dental care!