If you have lost some or all of your natural teeth, implant supported dentures provide an option for restoring your teeth and your smile in a way that looks and feels like your natural teeth. While similar to traditional dentures in that they replace most or all of the teeth with one device, implant supported dentures offer numerous benefits that make them the preferred choice for many patients.
What are Implant Supported Dentures?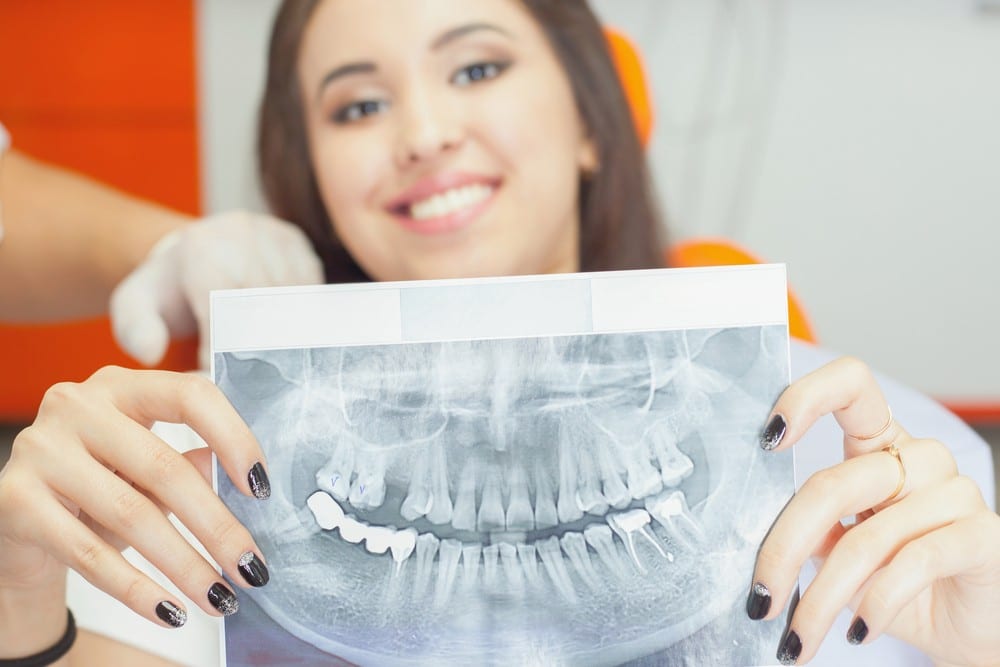 Implant supported dentures (also sometimes referred to as hybrid dentures) are full or partial dentures that are held in place by four or more dental implants. Implant supported dentures can also be called an implant bridge or hybrid denture.
The implants are embedded in the jawbone, providing a secure base to hold the denture in place. This makes implant supported dentures stronger, more secure, and more comfortable than traditional dentures.