Maybe it's been a few years since you have been to the dentist, or you've recently moved to a new town and you're wondering, "Who is the best dentist near me?" Every person has a list of criteria that is personally important when selecting a healthcare provider. From the data I have collected over the years, most patients want the best level of care available in a reasonable driving distance from home.  Many patients also want to know that the doctor has the latest technological advancements to help speed up the time in the office. The good news is that there are a small group of dental professionals that are available who can provide you with comfortable, advanced care with a positive chair-side manner. What should you look for when choosing the best dentist, then?
Table of Contents
Ask a Friend, Neighbor or Relative "Word of Mouth"
A good place to start is with a dentist that's recommended by a family member or friend. You want to acquire first-hand knowledge of what's going to happen and the quality of care you get. To do that, you need to ask people who have been to the dentist. You want to know what their experience was like. In every situation, the best dentist is one that solves the person's needs, keeps discomfort to a minimum, and offers on-time appointments that work with your schedule.
Ask a Dental Specialist for a Referral
If you're seeing a dental specialist for any type of dental care, a physician, ask them about the dentists in the area. Which ones do they know personally that they could recommend? This is particularly important if you have any specific dental health needs that would benefit from care from a dentist with a specialty, such as a Periodontist.
Research Their Reputation Including Social Media
We live in a digital age where copious amounts of information are literally at your fingertips.  It is imperative to research each of the healthcare providers that you are considering, especially the provider's reputation. Speaking to friends yields a starting point, but you also want to obtain a wider selection of opinions. Internet review sites and social media can provide illuminating information that may spark your interest or turn you off immediately. You can find reviews on sites like Google and Yelp. However, talk to your favorite Facebook groups to learn more. Visit the dentist's social media pages to get an idea of the type of atmosphere present. The amount of time and energy that is required to find detailed information about any practice is minimal. Keep in mind that some online reviews can be malicious or even written by a non-patient so be objective and look for a common theme among reviewers.
Ask for Patient References
It's also okay to ask a dentist for references. Specifically, ask the doctor if you could talk to one, or preferably three, of their patients that has gone through the procedures and treatments you need to complete. This can help you to get an idea of what you can expect, including the type of chair-side manner the team has. It's okay to talk to people openly about your concerns to get clear feedback.  Do not be afraid to ask specific questions such as, "were your injections painless".
Check Dental Credentials
Review the dentist's history. Where did he or she go to school? And, even more importantly, does the dentist continue their education? Look at the associations they belong to as well, as this shows the dentist is working to maintain their educational path to provide the most advanced level of care. Specifically, look for those that are members with organizations such as American Dental Association, the American Academy of Cosmetic Dentistry, the International Congress of Oral Implantologists, the Academy of General Dentistry, the Academy of Laser Dentistry, the Misch International Implant Institute, the American Dental Society of Anesthesiology, the Academy of General Dentistry, and any local associations, such as the Florida Dental Association, Sarasota County Dental Association, or your local dental society.
Dental Technology can Set Dentists Apart
What type of technology does the location use? There are numerous new technologies available each year. You want to know that the dentist is continually investing in updated equipment. This assures you that the dentist and team are keeping up to date most advanced techniques to provide the highest standard of dental care available to date. Some of the most important dental technology to look for include:
Digital x-rays; one of the most important advancements because it provides fast access to your oral health. Dexis is a popular X-ray system that all digital dentists can accept. Unfortunately, some dentists make it difficult or impossible to get a digital copy – even when it's just a push of a button.
Magnification technology; which can provide a better level of viewing and improves your dentist's ability to perform precision work
Same-day crowns; a service that helps ensure you can get fast, reliable support for your needs using more advanced CAD/CAM crown technology.
3-D dental CT (CBCT); traditional dental x-rays are limited to what they can see. Also, 3-D X-rays are critical for dental implant surgery.
Paperless charting; computerized healthcare facilities are able to give better care. Patient data is easily accessed, monitored and available for transport in the event that a patient moves or needs a referral to a specialist.
Photography; in today's cosmetically driven world, photography is critical to provide great patient care. It's a fact that a dental office which takes dental photography seriously, provides a higher level of care… especially cosmetically since a picture doesn't lie.
3-D printing and 3-D scanning; a great dentist doesn't have to have this technology, but if you have a gag reflex or are uncomfortable with impression materials in your mouth, consider a 3-D scanning device important to you. You don't have to have the gooey impression material placed in your mouth if you get a 3-D scanned impression.
Determine If They Are Certified Sedation Dentists
Many people fear the dentist or the pain they perceive it includes. With sedation dentistry, you can feel a bit more comfortable and relaxed. A select few dental providers are offering this service with proper credentials. If it is important to you, it should be one of the services you look for in a provider. You can confirm dental sedation certification by looking up their credentials in your state's dental licensing lookup, usually the states Board of Dentistry or Board of Medicine. Below, is a link to all 50 states licensing boards.
Check Your Dentist's Local State Board for Infractions or Disciplinary Action
Are you concerned that your dentist may have been charged with some kind of infraction in the past? Fortunately, it's quite simple to find the information you're looking for.
Every state has a government board that licenses and regulates dentists. This is the office you need to check with to learn whether your dentist has any infractions against them. You can also learn whether they ever been disciplined by the board.
The one tricky part? Not all state dentistry boards use the same name. For example, in California, you'd look for the Dental Board of California. But in Michigan, the Regulatory and Compliance Division in the Bureau of Professional Licensing handles all disciplinary complaints not just against dentists, but also against other health professionals. In other states, you might have to look for the Maine Board of Dental Practice, the Ohio State Board of Dentistry, or the Iowa Dental Board, just to cite a few examples. For your convenience, you will find a quick link to all 50 states license verification and lookups below.
Find the Information You Need
In some states, you may have to call the state dental board to learn details about infractions; the phone number will be on the dental board's web page.
If you're in Florida, you can research a particular dentist's discipline history using the Florida Department of Health's Discipline & Administrative Actions search function. Any disciplinary actions taken since 2006, as well as the current status of a dentist's license, is also easily searchable using the department's Medical Quality Assurance Search Services page.
In many cases, complaints are kept confidential until they reach a formal level or until the dentist is disciplined for an infraction. In this case, you should be able to find summaries of disciplinary actions taken on the state dental board's website. Check with your state licensing authority, which is usually part of the state's Department of Consumer Affairs, to confirm that the dentist you're concerned about is properly licensed.
Do You Like the Dentist and Staff
Most importantly, make sure you like the dentist and their team. You want to feel comfortable, not rushed, and in good hands every time you visit. The best dentist near you is one that offers a comfortable and clean environment. They have a team that is warm and welcoming. They take pride in providing a professional dental experience and they are truly concerned about your dental health. They are passionate about what they do and enjoy educating you about how to take care of your teeth, so they last a lifetime. They provide options for enhancing your smile without making you feel uncomfortable or "selling" you something you don't want or need. In addition to these valuable tips included in this blog, trust your instincts and don't settle for less. There is a great dentist near you!
Dental License Verification and Lookup – All 50 States
Alabama dental license lookup – https://abme.igovsolution.com/online/Lookups/Individual_Lookup.aspx
Alaska dental license lookup – https://www.commerce.alaska.gov/cbp/main/Search/Professional
Arizona dental license verification – https://azbodprod.glsuite.us/GLSuiteWeb/clients/azbod/public/WebVerificationSearch.aspx
Arkansas dental license lookup – https://www.ark.org/ddsroster/search.php
California dental license verification – https://search.dca.ca.gov/
Colorado dental license lookup – https://apps.colorado.gov/dora/licensing/Lookup/LicenseLookup.aspx
Connecticut dental license lookup – https://www.elicense.ct.gov/lookup/licenselookup.aspx
Delaware dental license lookup – https://dpronline.delaware.gov/mylicense%20weblookup/Search.aspx
Florida dental license verification – https://appsmqa.doh.state.fl.us/MQASearchServices/HealthCareProviders
Georgia dental license verification – https://gadch.mylicense.com/verification/Search.aspx
Hawaii dental licensing search – https://pvl.ehawaii.gov/pvlsearch/
Idaho dental license search – https://elitepublic.isbd.idaho.gov/IBODPublic/LPRBrowser.aspx
Illinois dental license lookup – https://ilesonline.idfpr.illinois.gov/DFPR/Lookup/LicenseLookup.aspx
Indiana dental license verification – https://mylicense.in.gov/everification/
Iowa dental license query – https://eservices.iowa.gov/PublicPortal/Iowa/IDB/licenseQuery/LicenseQuery.jsp
Kansas dental license verification – https://www.kansas.gov/dental-verification/index.do
Kentucky dental license lookup – https://secure.kentucky.gov/formservices/KYBD/DentistLookup/search
Louisiana dental license verification – http://www.lsbd.org/licenseverification.htm
Maine dental license verification – https://www.pfr.maine.gov/almsonline/almsquery/SearchIndividual.aspx
Maryland dental license verification – https://health.maryland.gov/dental/Pages/home.aspx
Massachusetts dental license verification – https://checkalicense.hhs.state.ma.us/MyLicenseVerification/
Michigan dental license verification – https://aca3.accela.com/MILARA/GeneralProperty/PropertyLookUp.aspx?isLicensee=Y&TabName=APO
Minnesota dental license search – https://bodgl.hlb.state.mn.us/GLSuiteWeb/Clients/mnbod/Public/Licensee/LicenseeSearch.aspx
Mississippi dental license verification – https://www.ms.gov/medical_licensure/renewal/verificationSearch.jsp
Missouri dental license lookup – https://renew.pr.mo.gov/licensee-search.asp
Montana dental license lookup – https://ebiz.mt.gov/POL/Default.aspx
Nebraska dental license lookup – http://dhhs.ne.gov/licensure/Pages/Licensee-Information.aspx
Nevada dental license verification – https://online.nvdental.org/#/VerifyLicense
New Hampshire dental license verification – https://nhlicenses.nh.gov/verification/Search.aspx
New Jersey dental license verification – https://newjersey.mylicense.com/verification/Search.aspx
New Mexico dental license verification – http://verification.rld.state.nm.us/
New York dental license lookup- http://www.op.nysed.gov/opsearches.htm#nme
North Carolina dental license search – http://www.ncdentalboard.org/license_verification.htm
North Dakota verify dental license – https://www.nddentalboard.org/verify/
Ohio dental license verification – https://elicense.ohio.gov/oh_verifylicense
Oklahoma dental license verification – https://www.ok.gov/dentistry/License_Verification/index.html
Oregon dental license lookup – https://lookup.oregondentistry.org/
Pennsylvania dental license lookup – https://www.pals.pa.gov/#/page/search
Rhode Island dental license verification – http://health.ri.gov/licenses/detail.php?id=251
South Carolina dental license lookup – https://verify.llronline.com/LicLookup/Dent/Dent.aspx?div=34
South Dakota dental license verification – https://www.sdboardofdentistry.com/verify.asp
Tennessee dental license verification – https://apps.health.tn.gov/Licensure/
Texas dental license verification – https://vo.licensing.hpc.texas.gov/datamart/selSearchType.do
Utah dental license lookup – https://secure.utah.gov/llv/search/index.html
Vermont dental license lookup – https://apps.health.vermont.gov/CAVU/Lookup/LicenseLookup.aspx
Virginia dental license lookup – https://dhp.virginiainteractive.org/Lookup/Index
Washington dental credentials search – https://fortress.wa.gov/doh/providercredentialsearch/
West Virginia dental license verification – https://wvbodprod.glsuite.us/GLSuiteWeb/Clients/WVBOD/Public/Verification/Search.aspx
Wisconsin dental license search – https://app.wi.gov/licensesearch
Wyoming dental license lookup – https://dental.wyo.gov/public/verification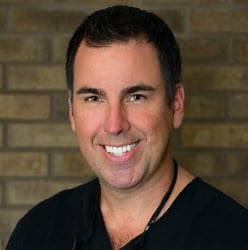 Dr. Michael and his staff focus on providing painless dental services in a welcoming atmosphere. His dental expertise includes general dentistry, dental implants, cosmetic dentistry, oral & I.V. sedation, full mouth reconstruction, teeth bleaching, veneers, laser dentistry, metal-free crowns, inlays/onlays, and dentures to enhance both your health and appearance.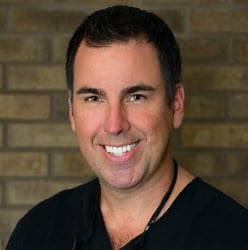 Latest posts by Dr. Hank Michael DMD (see all)